Effective training is a must for every company in today's competitive workforce. However, training can be expensive and time-consuming for you and your team. Luckily, there are a few ways to make your training more cost-effective, efficient and engaging, and video training is one of them.
With the rise of video as a training medium, video training has become an economical solution for companies looking to train all their employees and new hires. Training through video has many benefits over other more traditional and labour-intensive training methods and allows for a more personalised experience for the learner. Here are 5 reasons video training is a great option for your business.
1. Video training is a cost-effective way to train your team
One of the biggest benefits of video training is that it is cost-effective. The initial investment is low because the software and hardware used to produce the training are relatively small compared with traditional training methods, and it requires less staff to produce the training. 
When you consider the cost and time of using trainers, online learning systems, or Manager-led support, video training is considerably cheaper to produce, distribute and track learning goals. Additional costs associated with in-person training include time away from the workplace and travel.
Moreover, the person training finds themselves repeating the training over and over each time a new hire starts.
Training videos can eliminate the need to travel and associated costs. Video allows you to reach and train remote workers whenever, wherever, using any device.
2. Video training is a flexible way of training
Videos are highly customisable, quick and easy to create using your phone or screen recorder. There are various ways to deliver information through video. For instance, you might develop a series of videos for the following purposes:
Onboarding new hires
Processes
Micro-training
Using equipment and software
Explaining a task
Providing instructions to external partners
Customer support
Video training is exceptionally flexible if your team are remote or new hires. With video training, you can review skills at your own pace and watch the videos in your own time. This allows your employees to review their training whenever they have time. In addition, video training can be watched repeatedly, paused and rewound, providing a greater understanding of information.
Video training allows you to deliver a more realistic learning experience. For example, your team can see the job, process or activity in action, such as someone showing how to mix a drink in a bar or use a forklift in a warehouse.
For more video training inspiration, check out 5 Types of Video to Improve and Strengthen Employee Training. Almost any type of video can be recorded and distributed to your entire team, and participants can use their own devices to watch and learn at their own pace.
Additionally, new video training can be created on the fly just by using the phone in your pocket, then upload it to a platform such as Vidstep or Trainual and add it to your video library.
3. Video training keeps your team engaged
Training your team with video is a great way to keep them engaged and provide them with a more personalised approach to training. When you watch a video, you engage your team's senses, which keeps them engaged and gives them something to associate with the lesson. So it is better for your team to watch a video than read a manual.
It is also a great way to get them excited about the training. In addition, videos entertain rather than send you to sleep reading a 100-page all-text instructional manual. 
Compared to text-heavy materials like brochures, white papers, manuals and emails, videos are more likely to engage visual learners. Experts agree that visual content is a more effective form of delivering learning.
The effectiveness of audio-visual learning and study methods are further enhanced when combined with other, more active study forms.
4. Video training is easily accessible
With video training, you can easily share your content with different locations and watch it on multiple devices. It is easy to access and can be done anywhere at any time.
In the fast pace of business, it's critical that instructional information is available and accessible precisely where the instruction is needed. When a team member has to search for information, they will likely skip the instructions and do it "their way", which may not be the correct way.
Making instructional videos easily accessible can be achieved with technologies such as embedding video links in job tickets, in project management systems and on equipment in the workplace by using QR codes. Platforms such as Vidstep are effective tools to ensure best practices and provide the right information to be accessed when needed.
Many platforms or software are designed to store and manage your video processes in one place, making them easily accessible. These built-for-purpose tools do not cost as much as enterprise learning systems and have pricing to suit most budgets. Our favourite tools we love implementing for our clients are Trainual and Vidstep.
5. Video training saves time training new hires and re-training existing employees
Time is the most valuable resource you have, and you need to make sure you spend it wisely. Having a well-trained team will be invaluable to making the most of your time and running a systemised business. Video training is one of the best return-on-time investments you can make to train your team effectively and save time.
Compared to other methods, video training saves time in training new hires and re-training existing employees. In addition, video allows new hires to learn about their company and job as soon as they start training. 
When you have a library of training videos, your managers and other team members don't have to answer the same questions over and over constantly. Videos do the repetitive work. For example, your team can re-watch videos until they thoroughly learn how to do something, such as using a software program.
In the time it takes to create and watch a new video, an employee can complete a small project with the software.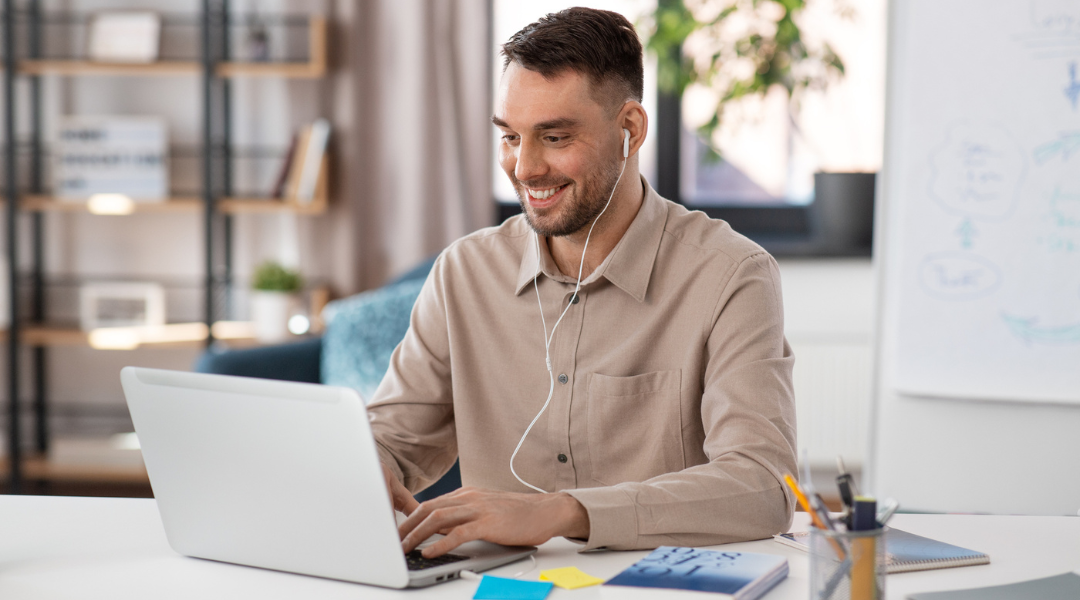 Conclusion
By providing a more consistent learning experience through video, your business will experience an improvement in employee retention, job satisfaction and the quality of your new hire onboarding process.
This is a great place to start for anyone considering incorporating video training into their company. Video training is an excellent option to train your team efficiently and effectively, saving time and money over traditional training methods.
If you would like to learn more about how we can help you to implement video training and customised training playbooks into your business. Schedule a time to chat so we can determine the best way to help you get organised and systemised with training your team.