There's a direct correlation between work responsibilities and emails.
The higher your position and the more decisions you make, the more emails in your in-box. The more successful your small business becomes, the more emails.
The success is welcome; but the emails?
It's a begrudging task to sift through hundreds of emails when you open up your workspace in the morning. What makes it worse is that you can't neglect it because a golden opportunity may just be hidden between the rubble.
Use Google Drive as a free document management system
Google Drive is a service that gives you free online space to store a limited amount of files.  If you have a Google account, then you already have access to Google Drive.  If you need more storage than the free version allows, you can purchase more as required.
As far as email is concerned, with Google Drive, wading through the rubble doesn't necessarily have to be equivalent to pulling your hair out.
Sharing Google Drive folders makes editing documents and notifying others just so easy.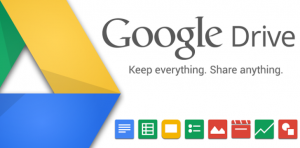 Share folders with the people you work with so that they can also access the files you place in the drive. Think of it as a virtual drive that connects specific people via a common memory bank. Sharing folders doesn't have to be just between colleagues and team members. You can also share a folder with clients.
Your clients will appreciate the reduced emails and be impressed with your efficiency.
So what does file-sharing have to do with making a full in-box less painful?
Well, you can drastically cut down email clutter with Google Drive by using a few of its key features:
1.       Send new documents to Google Drive and not your mailing list – if you share your drive with others, they can immediately see when you upload a file. Everyone you share with has access to your upload.
Doing it this way eliminates the time-consuming dredge of having to email monthly reports and documents, it a much more productive way to work.
Another time bonus: say goodbye to waiting for receipt confirmation because Google Drive takes care of that.
2.       You won't need to ask for another copy of a file you've lost.
When this happens, you would usually send an email request to have another copy of the same file sent to you. This makes more unnecessary clutter and takes time.
With Google Drive, you now have a back-up space for all your important files. If you lose the copy you have in one space, you can always access your drive to get another copy.
3.       You won't need to notify anyone that you've made document changes – when you edit a file, you'd normally have to resend the updated document to others, letting them know what changes you made.
Now you can simply edit your files directly from Google Drive so that everyone already has the latest copy of the changes you make; no need to email everyone over and over again. Smart.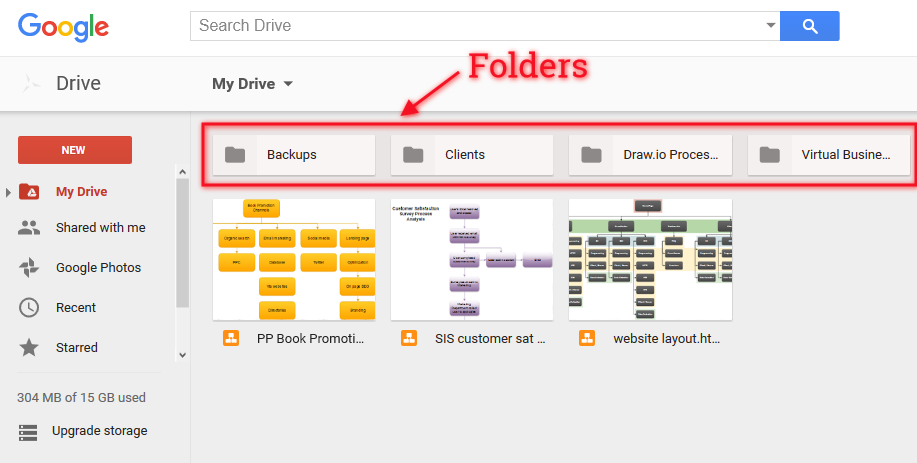 In summary
Using Google Drive makes you more productive. It cuts out time wasted on sending emails, declutters your in-box and keeps you organised.
It gives you time to focus on golden opportunities sooner because you no longer have to wade through the rubble.