A well-constructed job advertisement will help you attract the right candidates, reduce processing time and showcase your brand.
For small businesses, the recruitment process can be time-consuming and challenging. So often, recruitment is rushed because you need someone fast, and you prioritise the speed of hire over the quality of hire. By having a well thought out process in place, you won't have to spend hours reinventing the wheel. A great recruitment process can be executed time and time again with precision to ensure you are attracting people who are aligned with your culture and values and have the skills to succeed in the role. In this article, we dive deep into the job advertisement that is the starting point in the recruitment process.
The objective of the advertisement is to:
Attract interest
Clearly communicate the position expectations
Facilitate the smooth flow into the next step in the recruitment process
The Difference Between a Job Description and a Job Advertisement
The key difference between a Job Description and a Job Advertisement is that a job description is intentionally written for internal purposes while a job advertisement is designed to attract potential applicants to apply for a vacant position. In a job advertisement, the tone of the language is typically inviting and persuasive, allowing applicants to visualise and set their expectations when working with the company.
Another way of understanding the difference between the two is that a job advertisement consists of most of the marketable aspects of the job. On the other hand, the job description dives into greater detail of the job role, expectations, and responsibilities for the position and used during an employee's onboarding process.
Having a written job description on hand helps speed up the process, especially for time-critical hiring.
It's best practice to develop your job descriptions before writing your job advertisement so that management agrees on the responsibilities of the position and understands what each person expects the recruited candidate to achieve daily. A job description will also help get the stakeholders to agree on what qualifications, skills and other essential requirements.
The purpose of a job advert is to grab the attention of as many potential candidates as possible, while the job description provides more detailed information.
Key Elements To Include in Your Job Advertisement
If you want your advertisement to stand out in the crowd, there are some key elements that you'll want to include regardless of the position to which you are recruiting. Let's dive into each of these.
Create a compelling job title or headline
The first step to creating a job ad that gains the applicant's attention is to use an impressive job title or headline. This job title or headline should name the position and include a few key benefits. Including a subheading allows you to elaborate; this is where you can get creative. The subheading and first paragraph must grab the applicant's attention, so they want to read more. Resist including the job description in the headings; these details are best placed in the body of the advertisement. Avoid using internal terminology in your headers that may confuse potential applicants.
2. Key highlights
In the highlights section, include the best parts of the job to gain instant interest. Think about this section from the perspective of your ideal candidate and what would appeal to them. Try to keep to 3 – 5 points so that the highlights are memorable. The key highlights should showcase:
What the key aspects of the job are (what will they do)
The best feature of the company (why it's a great place to work)
A benefit that would be important to the applicant
3. Provide a short company bio
Assume that the applicant doesn't know about your company. Although including how long you've been in business, your size and locations may be of interest, describing the company mission and how the role fits into your mission will increase engagement and align the applicant with the culture and values of the company. You'll also be highlighting a great place to work.
4. Job summary
The summary is where you can list the essential information for the applicant to self identify with the position. It is from the highlights and summary that the applicant will determine if this position is right for them or not. The key here is to be specific, keep descriptions short, and make it clear what the job's key responsibilities are. If the role requires a particular skill or experience, make this clear, so there is no confusion. It's important here to state if a skill or experience is an essential or preferred requirement.
5. The location
Location can attract candidates as much as responsibilities or pay scale. Consider including the local attractions and other benefits that could persuade candidates to apply for the position. In addition, location information provides a filter to deter those outside the commutable distances from applying.
6. Salary and other benefits
It's your choice to include salary details in your advertisement; however, applicants prefer to know the salary before they apply, and typically you will receive more applications. Including the salary may deter some people from applying, which might be preferred; however, it could also increase unsuitable applicants. The decision to include or not is a decision to think through depending on the role and situation. Instead of listing the salary, consider stating the expected pay scale.
If you offer some great benefits such as gym memberships, health insurance or team fun days, be sure to include this information either in the highlights or separately.
7. Reaffirm the job's selling points
At the end of the advertisement, reiterate the top-selling points of the position because it helps candidates review the benefits and encourages them to apply.
8. Action steps
To make the process seamless, make sure to state what the applicant must do to apply clearly. Being clear on the next steps will save receiving a large volume of emails and phone calls. For example, you may decide to include a questionnaire as part of the application process, request a video introduction, or send a cover letter and resume. Whatever you want to happen next, clearly state this, so there is no confusion. Set expectations of when they will hear back from you so that once again, you reduce potential enquiries from applicants. Remember if you include links or upload options that you tested the tech before publishing your advertisement. Include the name and contact details of the person to be contacted if relevant.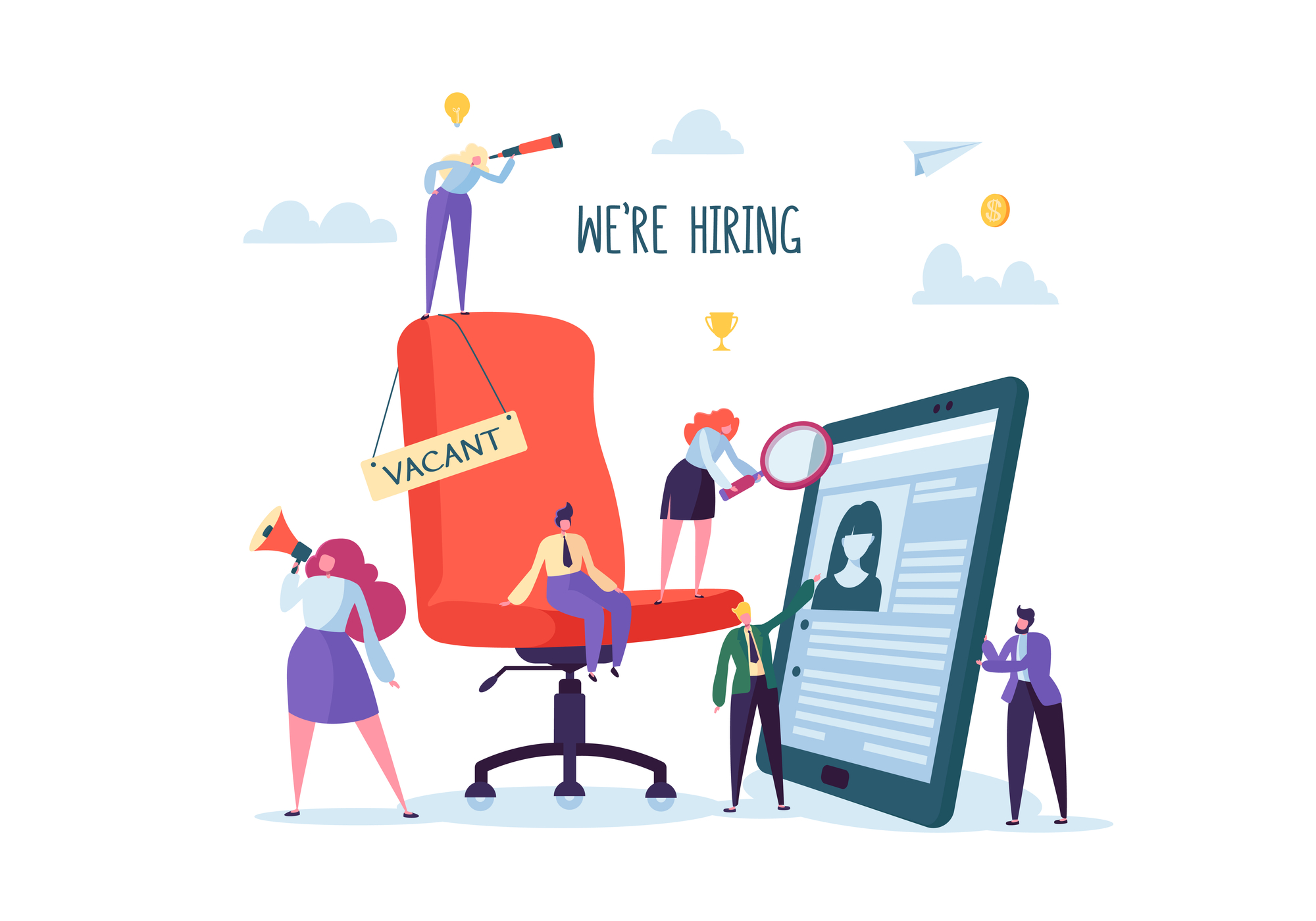 The Do's and Don'ts of a Great Job Advertisement
Do
Catch the attention of potential applicants with a catchy headline
Keep it short and clear and avoid complex terminology
Include key qualifications and experience
Include your workplace culture – you are looking for people to share the same values and align with your vision
State clear next steps in the process and when they can expect to hear from you
Include a link to a questionnaire to filter applicants who are considered for an interview
Create desire by focusing on benefits over features
Use gender-neutral language
Review your advertisement with stakeholders before publishing
Check that any links that you include are working
Post your advertisement on online job sites, social media sites, internal job boards and throughout your network
Don't
Overwhelm the applicant with too many details; keep those for the interview
Oversell the position to make it sound better than it actually is
Overstate required experience as this may deter otherwise potentially suited people
Over emphasise what you want rather than what you can offer
Ask applicants to provide unnecessary information if it's not required to be considered for the next step in the process. (For example, references, copies of driving licence and visa information).
Time Savers
A big part of the recruitment process is managing applicants, which ones are suitable and which aren't and what response needs to happen.
After writing and publishing your job advertisement, the next stage of the recruitment process is to screen the applicants and create a shortlist for who best matches what you are looking for. The screening process takes place before you invest time in interviewing. Most of the time, savings can be made when you have a handful of suitable applicants to screen rather than wading through hundreds of unqualified applicants.
There are several ways you can prevent these time drains:
Clear next steps
As mentioned a few times, it's essential to clarify what the applicant must do to apply for the position. Applicants will have to do several things that could include completing a questionnaire, sending a cover letter, recording a video about themselves and uploading a resume. What you are looking for at every step is, did the applicant follow the process? An applicant skipping steps or making mistakes will help potentially screen those applicants out. For example, do you want to employ someone as a content writer if they can't spell or an operator who can't follow instructions and has no attention to detail? If you have made it clear in your advertisement what is required, there is no excuse for not following the process.
The Screening Questionnaire
Screening applications that aren't suitable for the role will build your shortlist faster. By filtering out these applications quickly, you can spend less time reviewing cover letters and resumes and focusing more on suitable applicants.
Screening questions separate those who are genuinely interested in the role from those just looking for any job. By asking a small set of revealing questions, you can quickly filter out those who don't fit the profile. The idea is that you filter by the questions to determine if they are worth reviewing further before you read their cover letter or resume.
The questions you ask will depend on the criteria that are important to the role, determining the person's suitability.
Here are some examples of screening questions:
What are the hours they are available to work?
Do they have a specific certificate of qualification?
Are they able to work remotely from home?
Do they have the correct visa type?
You could even ask more revealing questions that provide an insight into their motivations, such as:
Why did you apply for this position?
Why should we hire you?
Describe your most significant accomplishment in your previous role?
What are your goals for the future?
Some job sites have screening questions build in and even suggest questions that you can include based on the role you are advising. These sites may also offer an automatic ranking based on responses. However, you can easily create your own questions using tools such as Jotform, Typeform or Google forms. Generate a link to your questionnaire and include this in your advertisement under the next steps category.
The key to remember here is only ask questions that will help differentiate between applicants; you can then find out more about the applicant when you conduct your post-screening interview.
Ensuring that your job advertisement is well written will minimise the number of unsuitable applicants that apply for the role.
Making the Process of Advertising Your Job Vacancy Easier
Writing a job advertisement working from a template helps make sure that you include all the most crucial information. Each job vacancy may have a different set of criteria; however, the general structure will remain. With a template, you can easily make modifications that personalise the job posting. Creating a template initially takes some effort, but once completed, your advertisements will save hours, maintain consistency in your tone and provide predictable results.
When creating a company-wide job advertisement template, consider the following:
1. Your company tone
When creating a template, you first need to decide what tone represents your company and works best for attracting the right candidates. Consider your company's culture and convey a more casual or formal tone depending on what is more appropriate. To be consistent in their brand identity, many companies project a specific tone of voice in their public content, including job ads. Use a format of writing that fits your company tone so that you can save time on rephrasing words and sentences for each future job ad posting.
2. Select your key categories
Select the advertisement categories (see the key elements described above) that are important and that you want to include. These categories may vary from company to company and slightly from job post to job post; however, the key elements remain. When selecting your categories to include, consider where the job ad will be advertised, as some job sites use short advertisements while others may provide space to go more in-depth.
3. Customise the sentence stems
Sentence stems are pre-written sentences that have blank spaces for specific information. In job postings, they are often used to summarize or introduce a list of duties or benefits in each category. You will have to modify the sentence stems of a job ad template to fit each position. When completing your template, check that the grammar and content of any pre-written sentences align with the purpose of the job posting.
4. Edit a call to action
At the end of a job ad, include a few sentences asking candidates to apply. Be sure to provide precise steps to apply and other next steps in the hiring process. In your template, you may want to include a few alternative options depending on your situation, such as the cut off date for applications, what to include in their application, links to specific job questionnaires and the name of the contact person or department.
Resources
We've put together a template to swipe and deploy in your business and more examples of great job advertisements that will help you attract the right people for your business.
Click the links below:
Let's recap
By following these simple steps, you'll be able to quickly put together your job advertisement that's in tune with your company culture and save time managing applications so that you can make the best hiring decisions with confidence.
Creating your company advertising template not only saves time and effort but ensures you stay consistent in your branding and messaging.
If you need assistance with your advertising process or any other standard operating procedures in your business so that you can scale faster and easier, get in touch and let's discuss what systemising your business can achieve for you.