Running a small business can be challenging, especially when managing day-to-day operations and training your team. With so many responsibilities, it's easy to become overwhelmed and disorganised. That's why streamlining and documenting your business operations is critical to grow to the next level.
The secret to success lies in having clear, documented systems, processes and procedures, company information, and training in one central location. This allows your team to easily access the information they need to perform their jobs well, reducing errors and improving productivity. And it's not just large corporations that benefit from these practices. Small businesses can also achieve success by documenting what they do and how they do it and by improving training and knowledge-sharing across their team.
Get Your Business Out Of Your Brain
With streamlined processes, you can focus on growing your business and achieving your goals.
"That all sounds wonderful, but isn't that a lot of time and effort, and won't the information get lost in cyberspace?"
There is work involved, but gone are the days of stuffy old operation manuals. Back in 2018, I partnered with Trainual, an onboarding and training software. With Trainual, you can create a modern way of learning that your team will love. And, if you are worried about not being able to find the information you need inside Trainual, your policies, processes, SOPs and training is structured intuitively, so finding what you need only takes seconds.

Onboarding new employees can also be a breeze with Trainual enabling them to get up to speed quickly. And with the ability to track the training progress of your team, you can be sure that everyone is getting the training they need.
Trainual also offers the ability to test your team's knowledge with quizzes ensuring that they understand the material and are ready to apply it in their roles. And with mixed media such as video, audio, embeds, gifs, and images, learning becomes more engaging and fun for your team.
Why Trainual?
There are many benefits to using Trainual in a business. Here are some of the key advantages:
Centralised location for company information: Trainual provides a centralised location for all your company's information, onboarding, SOPs, policies, and training materials. This makes it easy for your team to access the information they need to perform their jobs well.
Customisable training: Trainual allows you to create customised training plans for each role in your business, ensuring that your team receives the training they need to succeed.
Tracking progress: Trainual enables you to track the progress of your team's training, ensuring that everyone is getting the training they need and allowing you to identify any knowledge gaps.
Engaging learning: Trainual incorporates mixed media such as video, audio, embeds, gifs, and images, making learning more exciting and fun for your team.
Time-saving: Trainual can save you time by streamlining your onboarding process and making it easier to train new employees. It can also save time by reducing the need for repetitive training sessions and ensuring everyone can access the same information.
Consistency: Trainual ensures consistency across your business by ensuring everyone is aligned and following the same processes and procedures.
Templates: Trainual has hundreds of templates you can customise for policies, SOPs, roles, and responsibilities.
Artificial Intelligence (AI): Writing content can be daunting. The Trainual Capture feature records steps you take on your computer and automatically creates step-by-step training – like magic. The Compose feature writes for you saving you hours.
Trainual In Action
Inside Trainual, you have four distinct sections to categorise your information, processes and training (these sections are customisable). As a result, all your content is beautifully organised and easy to find.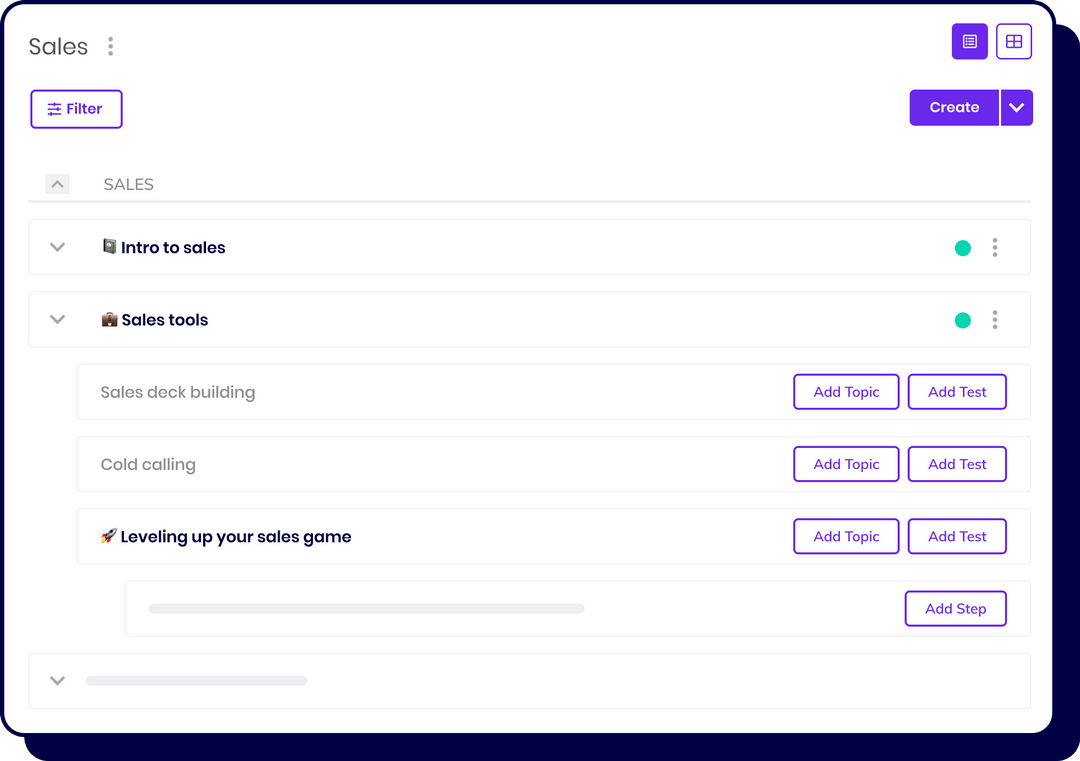 Trainual Example
Want to see what an actual SOP looks like inside Trainual? Check out a process we wrote in Trainual – How To Host The Ultimate Wine and Spirit Event.
We've helped clients in Australia, Canada, the USA and Japan create first-class training that is both engaging and easy to follow. Our strategies have ranged from enhancing knowledge on how to use Trainual effectively to designing onboarding training programs, all to make Trainual an asset that continues delivering value.
Learning Can Be Fun
One of the things we love about Trainual is the fun features that help to engage your team. Paper manuals and boring text documents don't get used. 83% of people prefer watching videos over instructional documents. One problem is that many businesses struggle to create videos; Trainual can help. Built into Trainual is an in-app screen recorder, or if you already have videos made, you can embed these right into the relevant training section.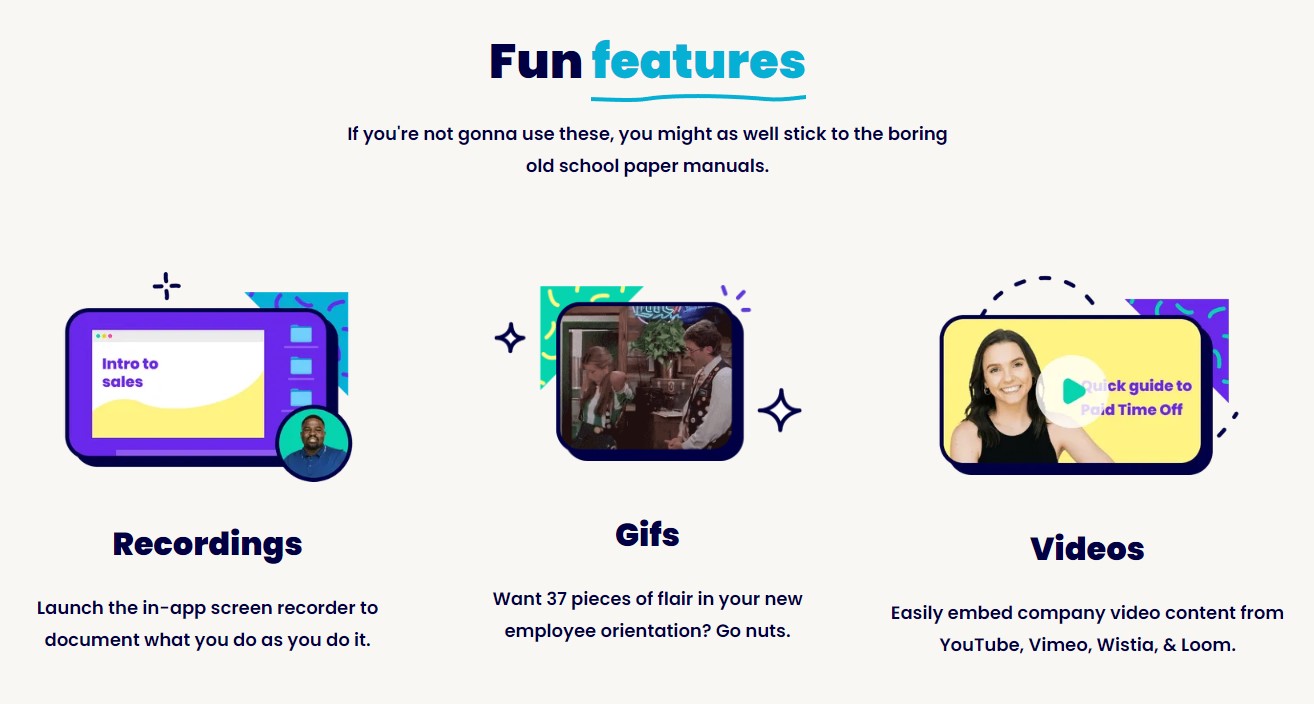 Getting Hands-On Help With Trainual
We have chosen to partner with Trainual because their platform is an exceptional tool for onboarding and training and can help businesses to streamline their operations. Trainual makes it easy for teams to adopt and provides comprehensive resources and excellent customer service. As certified Trainual consultants, we have personally experienced the benefits of the platform in our own business, where we use it to capture all our processes and SOPs. We highly recommend Trainual to our clients because we have seen firsthand how effective it is in improving operations and ensuring consistency across teams.
If you're interested in learning more about Trainual and how it can benefit your business, don't hesitate to reach out to us. We'll be happy to share our expertise and show you how we've helped other clients successfully implement Trainual.
Disclaimer
This article contains our Trainual affiliate link; we may earn a small commission if you make a purchase using our link.